a rare mid-month reminder, as promised
A timely reminder to grab your copy of The Mind Meddler, and browse through a catalogue of 16 stories by 16 different authors across a vast variety of genres!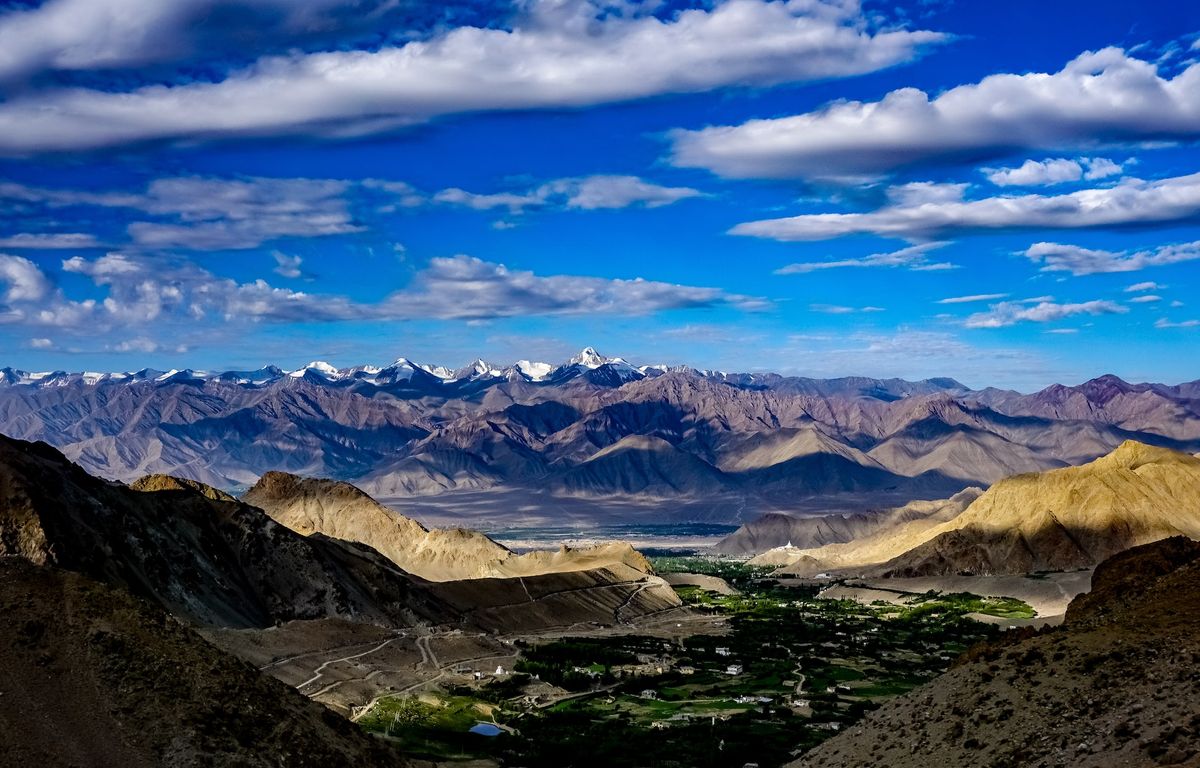 Hello, Dreamer!
No, it's not yet the last Sunday of the month! This is the rare mid-month post that I promised to send to remind you to take your gifts.
The Mind Meddler: A Short Story
First, a free copy of my short story The Mind Meddler is available for your reading pleasure for only one more day!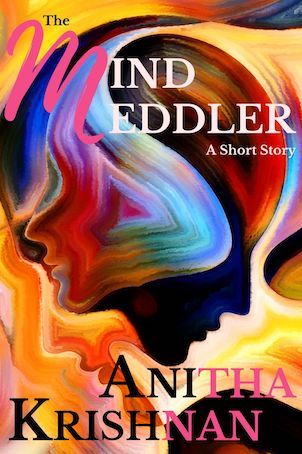 The Mind Meddler
All it takes to seal your fate is a single thought. The Mind Meddler will sneak it into your mind when you aren't looking.
True to his name, the Mind Meddler messes with people's minds. He plants a single innocuous thought in his victim's mind, then steps back and watches as it slowly ensnares and destroys them.
The ghost-girl has the gift of pure sight. She sees nothing but the truth. The objective, unadulterated truth. Without judgement or deliberation. Thoughts do not trouble her.
The Mind Meddler has never met anybody like the ghost-girl in his entire existence. Her uncanny ability is a challenge he cannot resist …
This speculative fiction tale by Anitha Krishnan secured an Honourable Mention in the L. Ron Hubbard's Writers of the Future Contest, 2nd Quarter (January—March) 2022. So the gods that rule have deemed it worth a read!
You can read the story on this website right away using the link below. If you are prompted to enter your email address, please use the one at which you receive and read this newsletter.
💡
Alternately, if you'd like to read the tale on your e-reader, you can also download it in your preferred ebook format
here
.
Both the links will expire on the midnight (Eastern Time) of Sunday, 12 March, so make sure to read/download the ebook before then.
---
Out of the Blue: 16 Books from 16 Authors
The other gift is a discount offer on Erased from Existence, a paranormal mystery tale.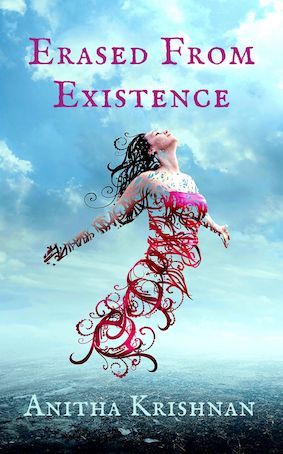 It is available for $4.99 $2.99 as part of a promotional offer running during 1–21 March. The book is being showcased among a number of other works across a variety of genres.
Magic. Time travel. Humour. Family saga. Thriller. Crime fiction. Paranormal mystery.
Stories set in India, Thailand, Cambodia, Hungary, Mexico, England, Scotland.
16 authors. 16 beautiful stories. Converging on one site on the Internet for a brief moment, before they whisk you away into their magnificent tales!
Click on the link below to browse through the catalogue and see if any of the vast variety of titles catches your fancy!
First Lines
I share below the first lines from these books, although I have taken liberty with the meaning of the term 'first line' wherever it pleased me.
💡
"I should have assumed with parents known to the world as Mary Magdalene and Jesus Christ, I would be different." ~ The Bringer of Happiness by Karen Martin
"Tomorrow, I'll be dead." ~ No Such Thing As Goodbye by Karmen špiljak
"A lightning bolt split the night sky." ~ Overboard by Ivy Ngeow
"There is no such thing as darkness, merely the absence of light." ~ The Budapest Artists' Club by Claire Doyle
💡
"The fine hairs on the back of her neck are damp with droplets of sweat that glitter in the light of the lamp. He wants to taste them." ~ Queen of Grime by Helen Forbes
"Yellow light is shining from the attic at thirteen, Silver Street. A dark figure sits on the windowsill, his long legs dangling over the edge, gazing at night spread over the city." ~ The Liberation of Juno Jones by Mark Woodward
"We want to reassure the public that we made valiant and incessant attempts to burn both this book and its author at the stake prior to publication. Nonetheless, under the agreements of surrender, we are required to offer it for distribution, over the deep objections of the country once known as 'The United States of America'." ~ Almost Over, Never Done: A Reluctant American's Pandemic Tragicomedy by Amy A. DeCew
"The roads are slick with moisture, an unseasonal rain shower having stopped only moments ago. Light bounces off the puddles accumulated in the potholes that pockmark Delhi's streets like craters on the moon's surface." ~ Intersections by Poornima Manco
💡
"Call me Jennet," said Mrs. Sniffacre, hefting her basket, laden with packets of assorted animal feed. Then she fainted." ~ The Phoenix by Morgan Delaney
"The first time I saw Marcus Ahlgren, he came stumbling out of the woods behind our farmhouse. He was moments away from death and looking for a way towards life." ~ Erased From Existence by Anitha Krishnan
"Critics are evil monsters. On a closer read of Dante, it isn't difficult to find a remote, special place for their breed among the lower levels of hell." ~ The Crimson Inkwell by Kenneth A. Baldwin
"He is back late. Later than his rash promise to his parents. And already feels remorse for his selfishness." ~ Miller Street SW22 by Jude Hayland
💡
"Every morning when Dave wakes up, during the last week, he feels like he's swallowed a stone." ~ The Point of Us by F. L. Rose.
"The large wooden gate, with its arched top built into the compound wall, stood open all day. This gave the customers of Seenu's Cellphone Repair and Ration Shop a direct view into its courtyard. The daughter-in-law hated that door open, which was reason enough to keep it that way. At his age, there were few things that brought a man joy." ~ Daughters Inherit Silence by Rasana Atreya
"Awkwardly, skinny Carl stepped off the plane and into his new life, in the city where he would die a few months later." ~ A Dead Man's Ice Cream by Alfredo Herrero de Haro
"The first thing we heard was laughter, then the slamming of taxi doors." ~ Box of Tricks by Jeff Phelps
Now tell me, dear Dreamer, which of these lines makes you want to read more?
I will write to you again in a fortnight from now, on the last Sunday of the month. Until then, let's keep reading, let's keep dreaming!
~ Anitha