free-writing: on endings and new beginnings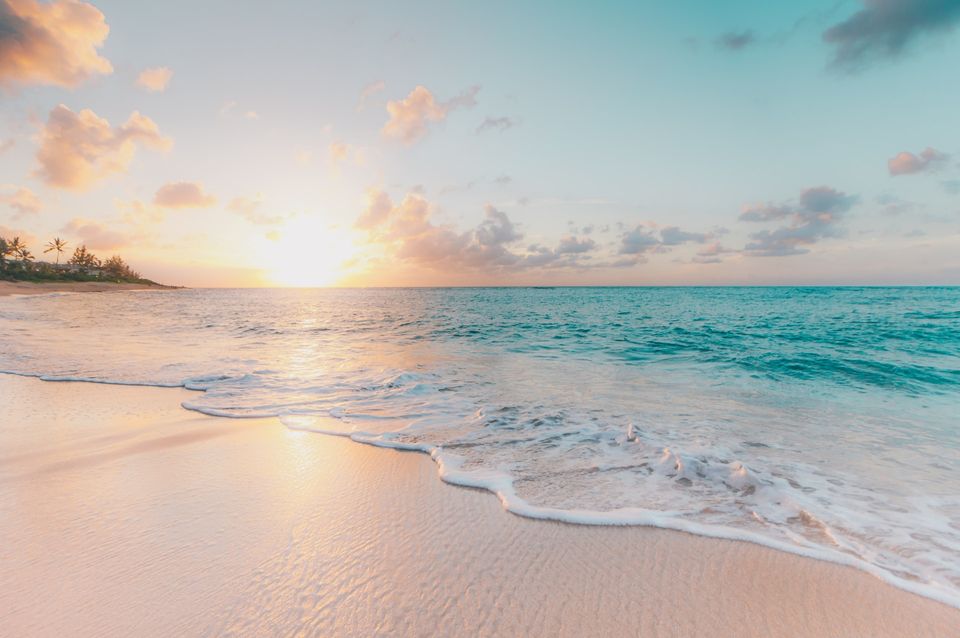 That feeling is back.
A hollowness being slowly carved out in my gut. The heart holding a void, an emptiness.
Today is the last day of JK for my little one.
And he's been a little upset about it this morning. Until yesterday, he had been counting down the days to the beginning of summer holidays, and to his birthday. Four more days to go until this four-year-old turns five.
I asked him where he feels this sadness and he pointed to the region between his belly and his chest.
I worry when I see my traits beginning to show up in my little one. It has been so difficult being me, living my life, that I don't want to wish it upon anyone else, let alone my own little child.
I don't do well with change. For someone who is prone to 'grieving' even on the most joyous of occasions, this should hardly come as a surprise. I try to manage this the best I can. And that is one arena in which I have certainly improved. The feelings come and assault me, but now I recognise them enough to be able to sit down, feel all that heaviness drag the corners of my mouth down into a frown, until it no longer wants to.
Earlier, I'd just try to plough through, hoping that if I buried myself in work or in planning for the next thing, I'd have something else to look forward to, but that strategy only backfired. Eventually, I'd end up snapping at KrA or D, or picking up a baseless fight with KrA. Anything to redirect my focus from the anxiety I was feeling. Anything to stop the pain of that feeling, that fear, that sadness, the strange mingling of all those uncomfortable emotions.
This morning, I tried to plough on and worked for 20 minutes on the manuscript (got about 350 words in), until I felt as if I was bulldozing my way through and had come up against a wall I simply couldn't shatter.
So here I am, at this free-writing exercise. I was actually looking forward to getting here this morning, and then I felt 'guilty' that I wanted to blog more than write on my WIP, which is why I opened my WIP first, only to be forced this way eventually.
It's OK.
I was reading Becca Syme's 'Dear Writer, You're Doing It Right', and she highlights anxiety management, or lack of it, as one of the reasons that stifles many authors in their work.
It wasn't until she said it that I was able to acknowledge that yes, it's ok for me to feel this way and that I can try to work with it rather than fight against myself all the time, and that no, it's not me being lazy or privileged or not committed enough, which is how I'd lambast myself every time I failed to meet a word count goal. Considering that I've 'failed' way more often than 'succeeded', one can only imagine how much more I've criticised myself than given myself encouragement and kindness in all these years.
On another note, I hope I wouldn't have to come here more often than twice a day, because that would leave little time for working on my manuscript.
Especially considering that D's summer holidays begin tomorrow and barring two weeks of camp at his school in July, he'll be home. I feel a little worried about it, and I feel terribly guilty about feeling worried instead of utterly happy or excited that I'd have schedule-free time with my child.
Nearly three entire months of not having to follow the dictates of the calendar or the clock. Nowhere to rush to. No having to stop play in the midst of it just because we have something else to attend to.
Time will be fluid once more. Not chopped up into hours and minutes and seconds. It will be as long or as short as we make it to be.
And I am so scared. I am so scared that without the regiment of a school-day schedule, we'd be bored and get into non-constructive activities – quarrelling, arguing, being snappy – and end up ruining summer holiday.
I am scared that I'll be the one to do that. Because left to their own devices, KrA and D are quite content just lounging about, playing, or taking it easy. Relaxing. Chilling.
I've never known how to do that. And on the occasions that I attempt to, I worry that I may have wasted my time.
For instance, this morning on my walk, quite a few people stopped to chat with me. Just last evening I was lamenting how lonely I felt. And when the Universe sent company my way, I grew antsy that I was spending too much outside and that I should rush back home so that I can get back to writing. And we all know now how that writing session turned out to be.
The other day, I wrote 'Trust existence. Without expectation.' And I'm finding it very hard to do the same today. I'm so worried about how tomorrow will unfurl, how the rest of the week will pass, what we will do on D's birthday, how the rest of June will go by, what will we do in July (thank Heavens for those two weeks of camp, but goodness, I hope it will be safe for D to attend camp), and gah! what about August? And on, and on, and on, and on.
So now that I've spewed all my anxiety here, burdened the reader (meaning, you) with my fears, I'm going to set aside my laptop for the day. I'll be attending D's virtual party at school with him later this morning, then he and I have a few errands to run after lunch, including a drive-by procession to say goodbye to his teachers, a curb-side pick-up, a visit to the dollar store to pick up birthday decorations, and a trip to the library to pick up some books.
It's OK. I'm not going to evaluate any 'progress' until at least 30 days of this experiment are up. And who knows, this might evolve into a streak then? But again, come back, Ani, come back. Come back to the present moment.
Trust existence. Without expectation!
À plus tard!
Image Attribution: Photo by Sean Oulashin on Unsplash