celebrating wins
Dying Wishes is sold at an auction and, in a separate development, will be stocked in a local independent bookstore!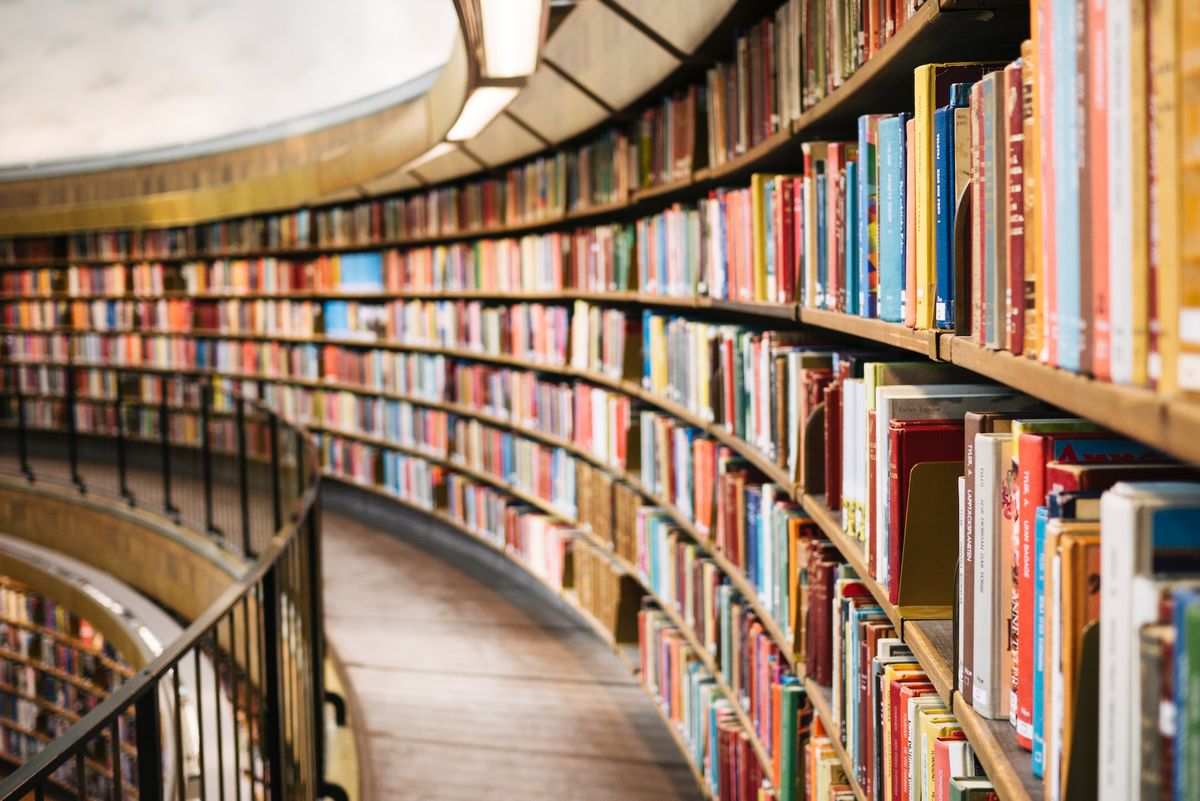 I've noticed that while I tend to wax eloquent on matters of the heart, I keep forgetting to record my wins here. I was about to say 'small wins' but if you were to ask me how I quantify a win as 'big' or 'small', I don't have an answer to that. So let's just say 'wins' for now.
Local indie bookshop owner stocks copies of Dying Wishes
Last week, I landed my first wholesale order for 10 paperback copies of Dying Wishes! It came about because a dear friend and reader, Helen, introduced me to her dear friend who is a local indie bookshop owner and creative entrepreuner, and raved about my book.
This is one of those moments I'll be eternally grateful for, for having written the work and for the story to be finding its reader-lovers.
Dying Wishes is sold at a charity auction to raise money
Another awesome thing that happened is that the only autographed copy of Dying Wishes in existence to date was sold at a local auction to raise money for a local children's hospital foundation.
I am thrilled to say that it raised CAD 15, and I wonder what it's value will be five, ten, fifteen years down the line. My heart and imagination say, "Priceless!"
To me, the book is already priceless. When I look at it, at the story, at the hours spent writing it, at those who've read it and been deeply moved by the tale and the writing, it makes my heart sing the sweetest songs.
The Mind Meddler (unpublished) wins an Honourable Mention in Writers of The Future contest
I noted this earlier in last month's newsletter, but my short story The Mind Meddler won an Honourable Mention in the Jan-Mar 2022 quarter of the Writers of The Future contest. And they even sent a certificate to celebrate that distinction.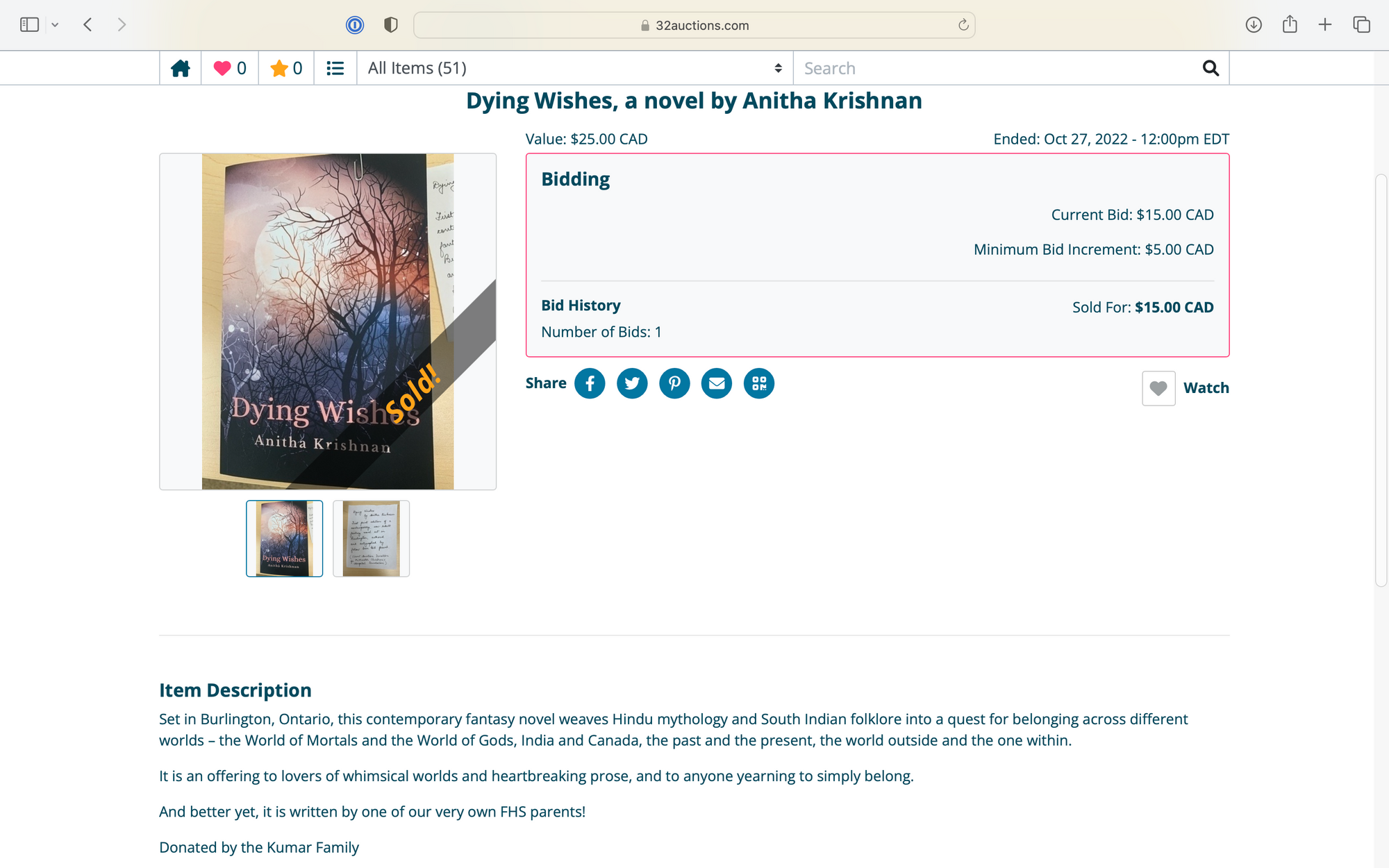 This post sound so news-y, and writing it reminds me of my good, old days in journalism. Such fun. And so much drama too. Like life, itself.
So here's to celebrating all the wins that come our way.
At the end of the day, it is a long journey, one that has no beginning and no end. Because we don't pick up our pens for the first time and say, "Now, I start being a writer," just as we don't really put down our pens and say, "Now I stop being a writer."
We keep writing, and some wins come our way as do many rejections and failures and missed opportunities or endeavours that don't take off as well as we had hoped/expected. And then there are these unexpected strokes of luck, a book falling into the lap of the right reader at the right time, a word of encouragement, a soft word of praise that explodes and becomes as loud and dazzling as fireworks.
And unlike in a story, there is no single defining moment, but several ordinary moments strung together until they morph into something much larger than themselves!
But all that I hold close to my heart is this moment of writing and that moment of parenting and that other moment of spending time with KrA and with myself. This is what my life is made of. This is what makes my life full and rich in every single moment, every single day.
Everything else miraculously seems to take care of itself. Thank you, Universe!
Feature Image Attribution: Photo by Susan Q Yin on Unsplash