writing: my one true love
Realizing that I write for my soul ... I write to keep my soul happy and my spirit joyful.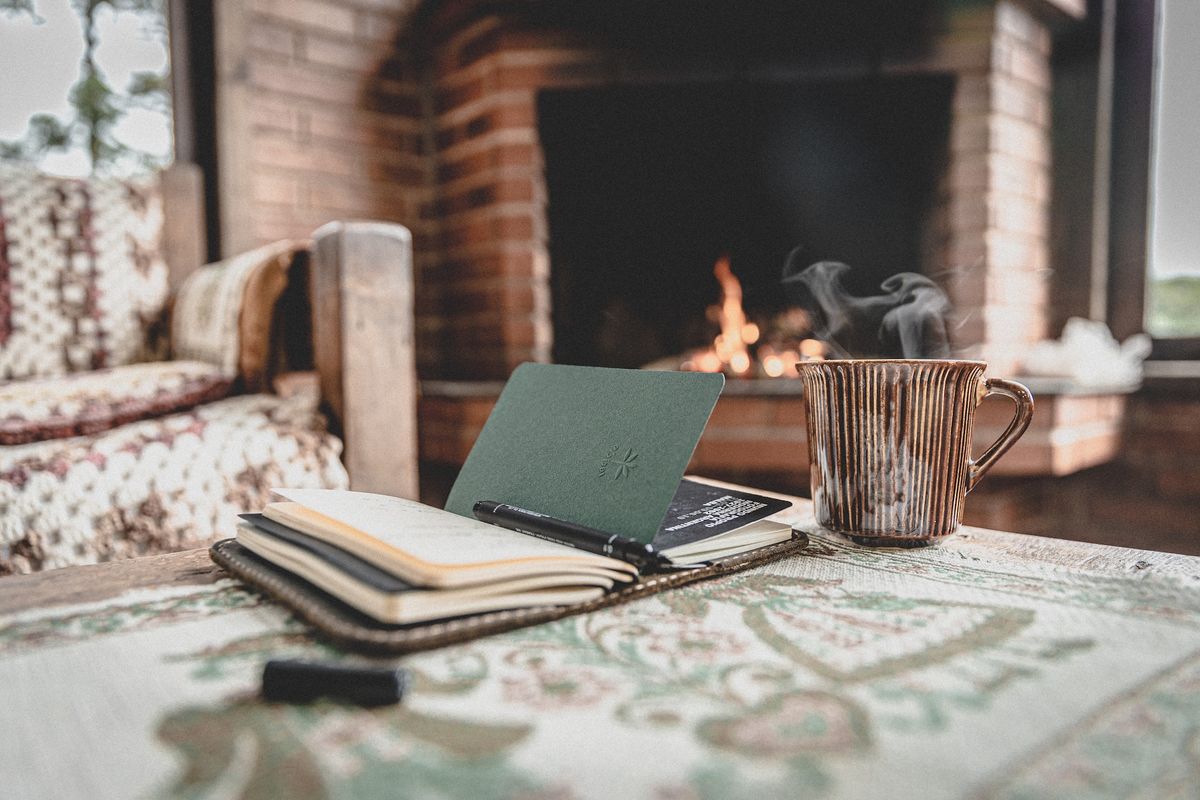 I'm beginning to see that in life it doesn't matter what we do, as long as we do it wholeheartedly, with complete presence and involvement.
It could be a beautiful day outside — the ones that culture (meaning advertisements, movies, other people, social media) will convince you to not waste a moment of by spending it indoors — and yet you could be indoors, either tired from a celebration the previous night or accompanying an unwell child.
And even though culture may be telling you that you're wasting such a beautiful day indoors, you could still be happy, playing a cooperative board game or a Beyblade battle or reading together or cooking and eating or measuring doses of Advil and Tylenol and nursing the little one back to health.
We can choose to be joyful no matter what.
And I say this not from a place of fake positivity, but from a place of acceptance of our realities. That this is what it is.
Culture rarely ever shows us the true picture.
Culture shows us images of gorgeous sunsets and silhouettes of a couple on a bike riding into the golden light; anyone who has driven facing the sun in the sky can tell you how difficult it is to do so when the light of the sun is blinding you.
Culture shows us images of life in a wonderful villa surrounded by woodland. It doesn't show us the blackflies and the mosquitoes that makes most people who head up to their cottages up north in the summer choose to stay indoors than go out into the woods and battle those bugs.
Culture shows us images of turquoise-blue pools and colourful cocktails. It doesn't show us the effort required to keep the pool clean and sanitary enough for use.
Culture shows us half-baked stories.
When I unsubscribe from the half-truths and lies that culture feeds us, I come back to the one, simple truth: that I am whole and complete.
That I could spend a perfectly beautiful day, indoors, writing stories, and it wouldn't be a waste.
That I could spend a perfectly beautiful day, indoors, nursing a sick child, and it wouldn't be a waste.
That I could spend a perfectly beautiful day, indoors, sitting and staring at the blue sky, and it wouldn't be a waste at all!
---
The truth is – anything can happen in life – and I can still choose to be OK with it. I can still choose to respond from a place of serenity and bliss.
---
My head ceased to buzz somewhat this morning. After D left for a class, I had some time to open the manuscript. I first got 100 words down, which then ballooned to 300.
Then KrA and D came to pick me up so we could all make our way to a birthday party. We all had a blast there, but when we returned home, D had spiked a fever. He had some Tylenol and went for a nap.
I came back to the manuscipt and in barely any time at all, I had met my word count target for the day.
Something about writing those 500 or more words of fiction every day makes me deliriously happy. I'm writing without any thought to the outcome of the story, how it will fare in the market, all those things that guarantee ruination of the joys of writing and living simply for their own sake.
---
Then I came and sat in bed next to where D was sleeping and resumed reading an utterly engrossing police procedural set in Iceland.
When D woke up, we played some Beyblade battles while KrA cooked pasta. After that, all three of us spent a couple of hours playing a cooperative board game called Space Escape. It was such fun!
I love cooperative games. They are so much kinder and much more fun than competitive ones. The latter make people want to cheat, and winning is still so random and subjective to luck and chance. D had received this game as a birthday present a couple of days back. I wrote to the parent who had gifted us this, thanking her for such a thoughtful present.
We're tired now. We'd head to bed pretty soon, I reckon. Let's see what the night brings. Last night, D woke up complaining of pain in his throat. We'll have to monitor him for fever tonight.
I can still choose to respond to any turn of events with calmness and serenity.
Thank you, Universe! 💕
---
At the end of the day, everything outside comes and goes. People. Relationships. Situations. Cities. Land. Trees. Animals. Birds. Seasons.
Our inner landscape is what continues to shape our moods and feelings and days.
And I've found that I'm at my best when I write, when the characters in my stories do their dance and I simply note down their tales, without any manipulation or questioning, without doubt or reasoning, without any thought to the past or the future.
I write for my soul.
Thank you, dear soul, for showing me what really pleases you!